Well, happy Valentine's day! No doubt you're all basking the beautiful chaos of the most recent snowstorm to sweep the East Coast.
What's that, you're not basking? Your car is buried in 2 feet of snow and all the trees around your  house are covered in ice causing them to break and bend? Pffffttt it's not so bad is it–
oh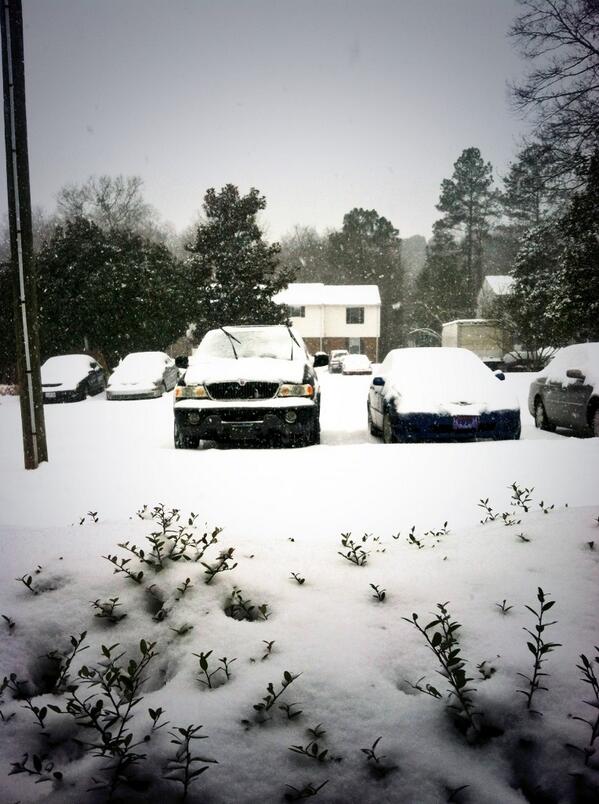 ohhhh
Oh. Okay then. Perhaps the chaos is *not* so beautiful.
But! It did result in a lot of people (not me) having the day off, and snow days can be fun, right?
Anyway, it's Friday and let's get on with our fabulous Friday five!
—
Alright, and now I'll show you all my weekend mani aka last-minute Valentine's manicure
So I originally intended something much more deluxe than this — a "modern art" mani using every shade of pink I own à la Nail Art Novice but then I tried doing the manicure while drunk and… no, just no. Do not paint your nails if you have vodka in your system. JUST DON'T. This has been a public service announcement from Vegan Nail Art, Baby.
Moving on, I decided last minute to paint my nails as you see above. I started with a base coat of OPI A Oui Bit of Red then used Wet N Wild Make Them Boys Go Loco (from their Fergie collection haha) on all but my accent nail. On my ring finger, I painted a misshaped heart in black (to match my own heart).
—
*BONUS* 
6. Don't forget Over the Topcoat has a fab giveaway still going, and I'm providing a prize!!
—
Alright that's it for me because I have a ton of work left to do!
xoxo Happy Valentine's Day